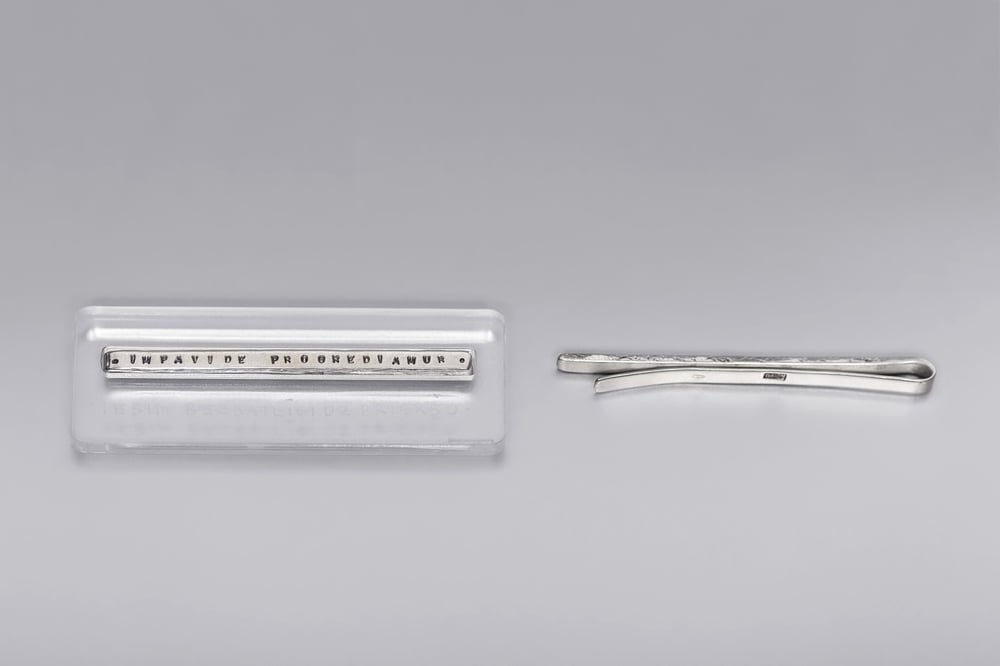 tie pin with inscription in Latin
€

79.00
VERBA – "words" are the main source for inspiration to make jewellery, and each piece has an inscription in Latin. Latin with its meaningful and laconic ways of expression play a role in a peculiar "code" in the never-ending stream of messages to the humanity embedded on rings, earrings, and broocheS.
Shipping is included in the price.
Please write your chosen inscription in the column "Note or instruction".
Choose one of our possible inscriptions or send us your own text.
Possible inscriptions:
IMPAVIDE PROGREDIAMUR go forth courageously
CERTUS ADVERSUS INCERTA EST certain in the face of uncertainty
FIDES VERI ET FIDUCIA faith in truth and cofidence in one's self