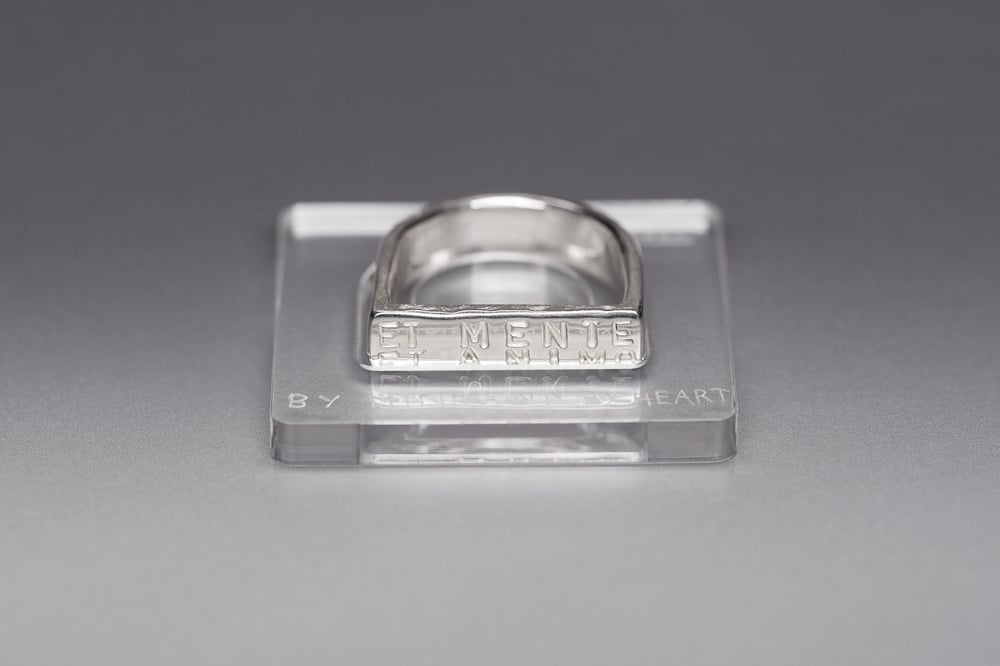 MAXI silver plain ring with inscription in Latin
€

75.00
Width 6,5 mm.
Please advise ring size in order.
See ring sizing page for assistance in determining your ring size.
Shipping is included in the price.
Please write your size and chosen inscription in the column "Note or instruction".
Choose one of our possible inscriptions or send us your own text.
OMNE SOLUM FORTI PATRIA every land is home to the brave
ET MENTE ET ANIMO by mind and by heart
AEQUILIBRITAS law of equilibrium
SINE DUBIO without doubt
TANGERE touch, reach, sense, experience, excite
INCOLUMITĀS integrality
COMMINUS together
AMAT VICTORIA CURAM victory likes careful preparation