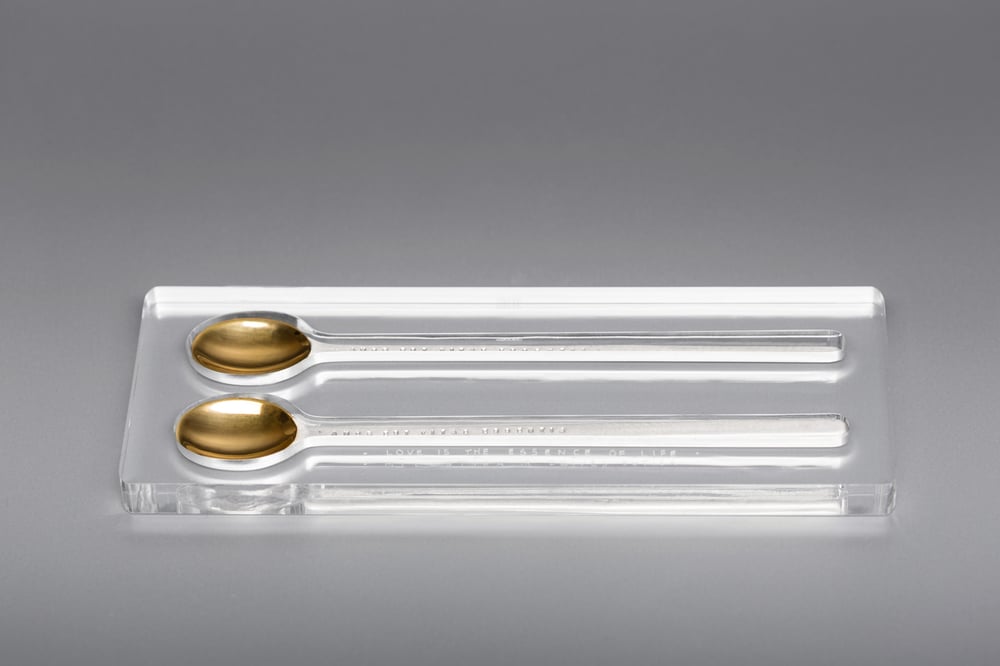 silver long spoons with gilding and Latin inscription
€

286.00
Silver long spoons with gilding and Latin inscription AMOR EST VITAE ESSENTIA / love is the essence of life
The length of spoons is 18,3 cm.
Shipping is included in the price.
Please write your chosen inscription in the column "Note or instruction".
Choose one of our possible inscriptions or send us your own text.
Possible inscriptions:
ALTER ALTERĪ NĀTĪ born for each other
TŌTŌ PECTORE AMĀRE to love with all one's heart
VERUS AMOR NULLUM NOVIT HABERE MODUM true love has no end