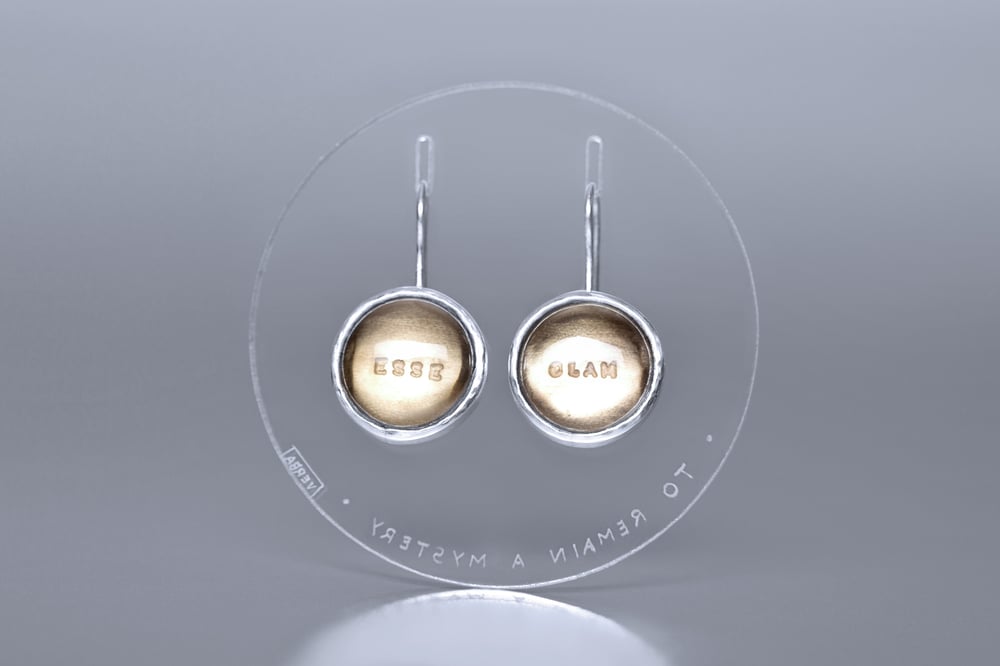 silver earrings with smoky quartzes
€

200.00
Sterling silver earrings with smoky quartzes and inscription in Latin.
Please write your chosen inscription in the column "Note or instruction".
Possible inscriptions:
CLAM ESSE to remain a mystery
UBI TU, IBI EGO where you go, I follow
CONSENSO NATURAE in accord with nature
AMOR FATI love of fate
Shipping is included in the price.