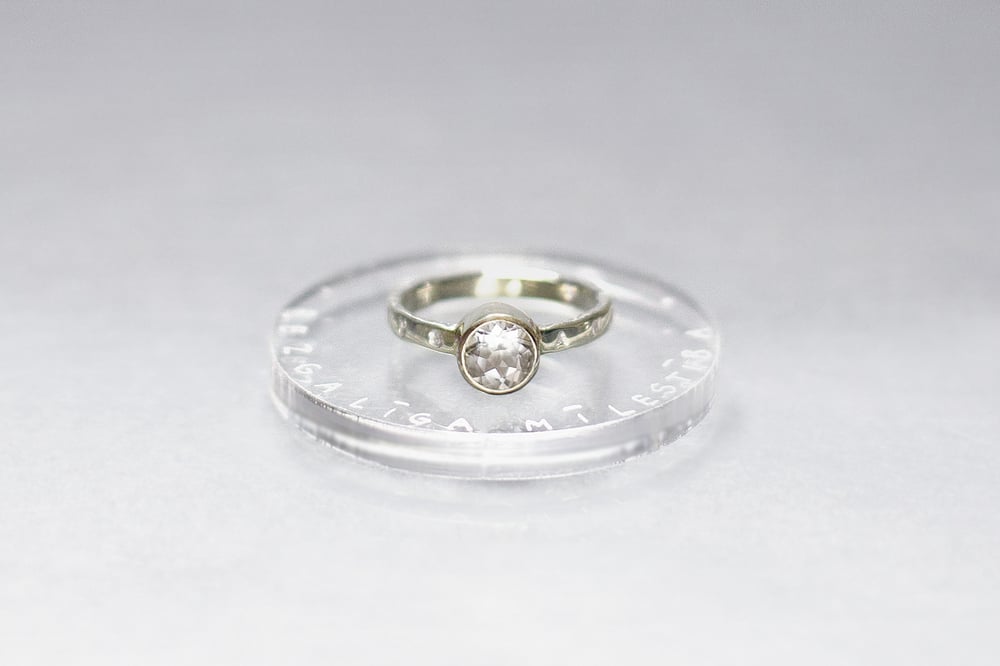 electrum ring with rock crystal AMOR INFINITUS
€

270.00
Electrum ring with blue topaz and Latin inscription AMOR INFINITUS / infinite love
Electrum is a gold-silver alloy. (37% gold)
Shipping is included in the price.
Possible inscriptions:
STELLA ALBA / lucky star
TŌTŌ PECTORE AMĀRE / to love with all one's heart
ARTĒ DĪLIGERE / to love deeply
ESSE OMNIA / to be the dearest of all
CORCILLUM MEUM / my sweetheart
Please advise ring size on order.
See ring sizing page for assistance in determining your ring size.
Please write your size in the column "Note or instruction".